If you don't get the joke read the wikipedia entry at the bottom of this post in relation to the last cartoon.
Gathared from around the web so if the image goes down all I can do is remove it since I have never hosted, nor uploaded, the file.
"I think you know everybody"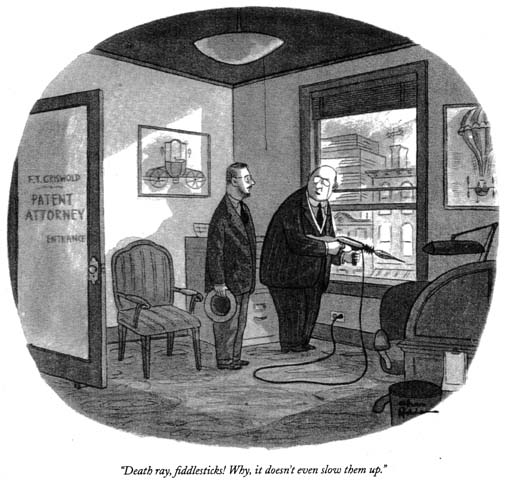 "Death ray, fiddlesticks! Why, it doesn't even slow them up"
Wikipedia listing
Chas Addams bio with photos