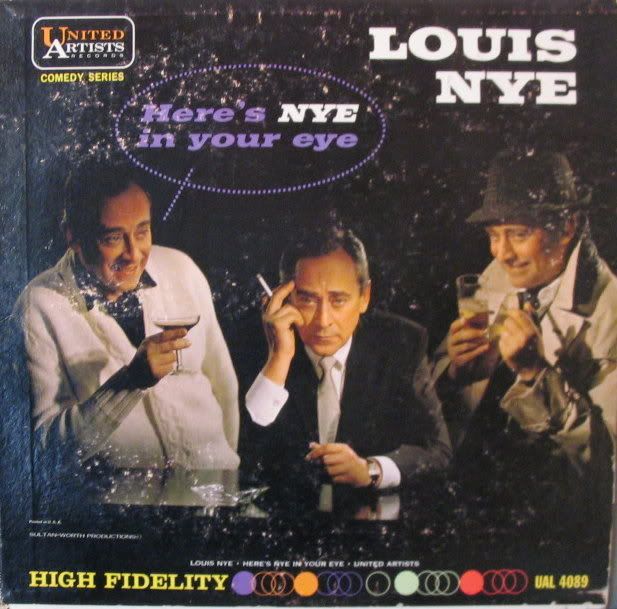 Louis Nye was always there. Never the star of the program when he worked for years with Steve Allen early in his carrer or towards the end with Larry David on HBO's Curb Your Enthusiasm he was there working along side the greats.
"He was the suave, pretentious, smug country club braggart, that, in spite of the pretentiousness, you had to like because democratic nations like America need people like that to make fun of," says Robert J. Thompson, professor of media and popular culture at Syracuse University. "Gordon Hathaway [one of Nye's regular characters] was to Steve Allen as Frasier was to Frasier's dad. Frasier was always this guy we liked to dislike for looking down his nose at us."
The album art above is from his 1961 album "Here's Nye in your eye" however the two tracks below are randomly sourced from what I found online.
Both tracks are from his work parodying the "Beat Generation"
Click file name to play or right click to download in MP3
Hi Ho, Steve-O
Runs 2:32 minutes
Teenage Beatnik
Runs 1:55 minutes